Hi I'm Ali. As you can see I'm a mum to two girls, and we all love pasties!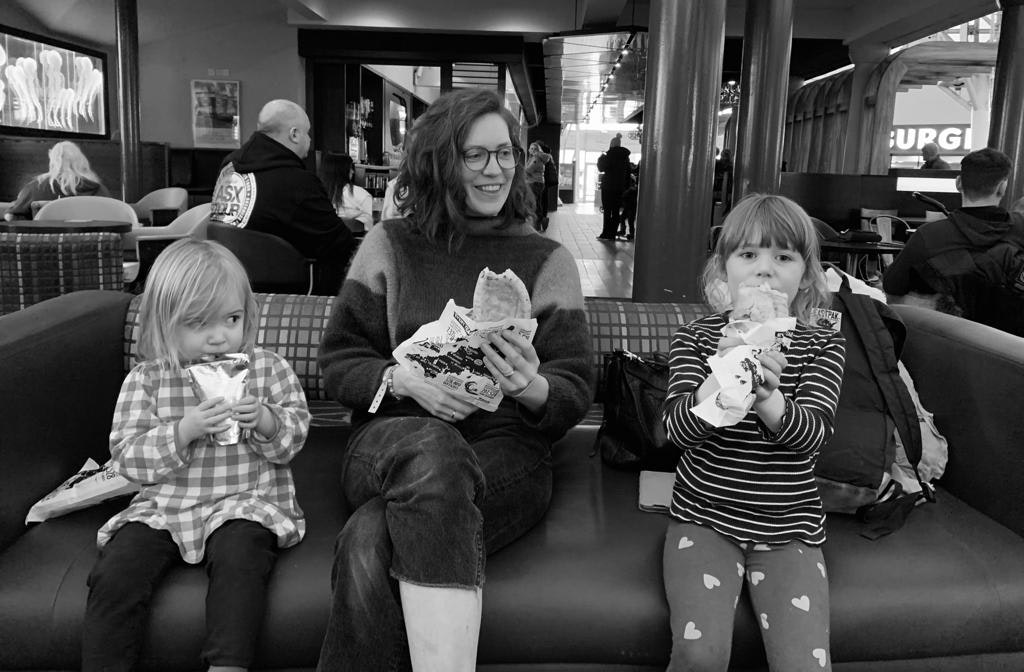 My husband snapped this picture - a rare photo of the three of us. I often think that there is always one parent that is not seen, not documented - the one behind the camera.
That's why I offer 'documenting parenthood' sessions - in particular, to new parents and to families who have not long welcomed a new baby to the gang.
Taking photos is something that can get forgotten in busy family life - it can also just come down to simply not having a spare hand!
Understandably, it's often the big milestones that are captured - the birthdays, the 'first days' and holiday snaps! But there is so much in between.
I'm passionate about capturing new and growing families at home doing what they do. The small moments that make up the every day.
I want to give you images that you can't wait to put up on your walls, that you look at every day, and that are there for you to look back on. The most important thing - throughout your gallery, all family members will be featured - everyone will be seen.
---
Interested in learning more?
Visit my Pricing & Availability page.